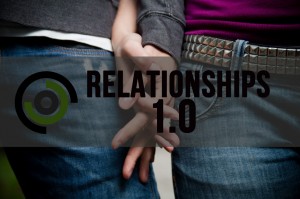 For a while now I've been asked to do a couple of blogs on relationships. So, for the next few weeks, I am going to give you a few thoughts on this subject that I believe will be helpful. The sad fact is that Christians make relationships complicated.  It's like we've handed the responsibility to God and made comments like, "when God wants me to have it, He will open the door." So if we go with that type of thinking then what about the gift of giving? If God wants us to give, does money jump out of our pocket? Or do we begin to choose to give. Even with our health, we know that the rain falls on the just and the unjust, but do we really want to say that we have no responsibility in our health?
We ultimately understand that God is our source for a mate, our finances, and our health. James says that only good things come from the Father, yet James also says faith without works is dead. So "yes" God will give you a mate and "yes" you will have to partner with him to get ready for one, find one, and keep one.
Time and time again we see God blessing what we put our hand to.  Relationships are not any different. We must use our God given authority and take action steps. Now just wait before everyone starts emailing me scriptures and debating theology. I believe this is the problem: we are either in one ditch or the other. Either you're in the "all God" camp or in the "all me" camp. The all God camp is a waiting camp. The all me camp is a striving camp.
Here is what God wants for you. God wants to be intricately involved in our lives. Proverbs clearly states "Acknowledge him in all your ways and he will direct your paths." I believe He will lead, confirm, and direct us. That scripture does not negate our responsibility, it eliminates the fear that many Christians walk in. Many are motivated to "wait for God" because they are afraid they will do it the wrong way or choose poorly. He will bless what we put our hands to, in relationships.    (more…)