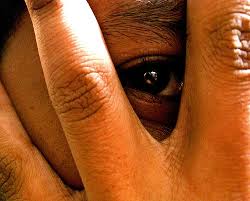 My kids love playing hide and seek. Believe it or not the other day I was at a wedding and my seven year old daughter had rallied all the young girls to play hide and seek. The venue was set outside so the girls were dressed up in high heels and they had turned the reception grounds into their play place.
As I was watching this play out, so many of those who played were terrific hiders. Naturally, this got me thinking about believers who hide and the implications that this has on culture.  In Daniel 6, King Darius was manipulated into signing a law that stated that for 30 days no one could pray to any god or man except the King. The punishment for those who would break this new law would be the lion's den. Daniel found out about the law and immediately opened his window and began to pray. Daniel didn't hide. Daniel didn't delay his prayer until the 30 days had passed. Daniel didn't rally a committee to go before the king on his behalf.  On the first day of the new law Daniel prayed.
Below are 3 issues that face believers who hide.
We forget that we are His servants. There is always a constant battle to serve or be served. Jesus showed us what it was like to say and do what the Father wills. The Apostle Paul many times wrote about serving Jesus. We are to resist the enemy and He will flee.  Recognize those moments when "my Will" trumps "His will."
We focus on the natural ramification over the spiritual ones.  It is easy to allow fear to take over. Remember we are to fight the good fight of faith. Faith and fear both use the power of belief. We are warned in scripture not to be led by our sight. I know it can look very depressing sometimes, but take courage God has not left us. He is a miracle working God and He is still on the throne.
We allow the enemy to lead. The enemy is a deceiver and master manipulator. Remember, he was the one who organized a coup in Heaven and tried to be like God. He is always looking for a way to hurt God. In our absence the enemy is taking homes, schools, universities, churches, and countries. When we hide we allow the enemy to take ground.
My encouragement to you is this: Don't hide. At work, college, or at school it is easy to be intimidated by the adversity you may face. When believers hide, the light ceases and darkness dominates the spiritual and moral climate. You are called to Be the One. There is something in you that the Lord would love to access. Will you let Him? Don't be silent voices. Don't be those that hide.